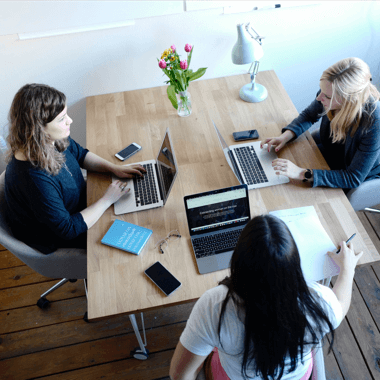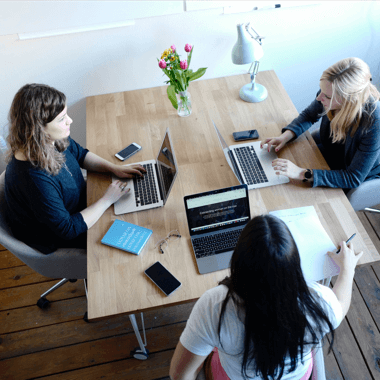 This Privacy Policy governs the way in which DEFAULT design collects, uses, maintains, and publishes information collected from users (hereinafter, "User") through the www.default-design.com site or landing pages owned by us (hereinafter referred to as " Website"). This privacy policy applies to the Site and all products and services offered by DEFAULT design.
Personal identification data
DEFAULT design collects personal, identifying, data from Users in various ways, including, but not limited to, when Users visit our Site, register on the Site, subscribe to newsletters, webinars, fill out forms, and in connection with other activities, services, functions or resources available on our Site. Users can be asked for their name, surname, e-mail address, telephone number, if necessary. Users can visit our Site anonymously. DEFAULT design collects personal information from the User only if the User voluntarily provides us with such information. Users may always refuse to provide personally identifiable information, except in such cases that they may be denied certain information or activities on the Site.
Non-personally identifiable information
DEFAULT design has the right to collect identification data about the User that is not of a personal nature at any time of its interaction with the Site. Non-personally identifiable information may include the name of the browser, the type of computer and technical information about the Users of the means of connection to our Site, such as the operating system, Internet Service Providers using it and other similar information.
Where we store your data
We collect and store personal data within the email list (database) through Leadpages (lead generation) and DRIP (email marketing and marketing automation) software, which have adjusted their business to GDPR regulations.
How we use the information collected
DEFAULT design may collect and use the User's personal data for the following purposes:
To improve its services
The information we collect helps us respond more effectively to your customer service and support requests.
To personalize the user experience
We may use the information to understand how our Users (as a group) use the services and resources located on our Site.
To improve our Site
We may use the feedback you provide to improve our products and services.
To initiate promotions, competitions, research or other functions of the Site
Sending to Users information that they have agreed to receive on topics of their interest.
To send periodic emails
We may use e-mail to send information about updates and news on the Site. It can also be used as a communication channel to respond to the User's requests, questions, and/or other requests. If Users choose to opt for our mailing list, they will receive emails that may include company news, information about new offers, products or services, etc. If at any time the User wishes to unsubscribe from receiving a future email, we have included a detailed unsubscribe at the bottom of each email.
How we protect information
DEFAULT design adopts data collection, storage and processing and security measures to protect against unauthorized access, alteration, disclosure or destruction of personal information, username, password, transaction information and data contained on our site.
Our site complies with "PCI vulnerability standards" and GDPR in order to create the most favorable, safe, environment for users.
Sharing personal data
DEFAULT design does not sell, trade, or rent User Personal Identification Data to others.
User Rights
In accordance with GDPR regulations, the User has the right to:
To unsubscribe from the email list at any time
Ask him to see what his data is stored in our database
Request to be forgotten (to delete all his data from our database)
Changes in the privacy policy
DEFAULT design has the discretion to update this privacy policy at any time. When we do, we will revise the updated date at the bottom of this page and send you an email. We encourage Users to check this page from time to time for any changes. To stay informed about how we protect the personal information we collect. You agree and accept that it is your responsibility to review this Privacy Policy periodically and become aware of the modification.
Your acceptance of these terms
By using this Site, you accept this policy. If you do not agree with this policy, please do not use our Site. Use of the Site after posting changes to this policy will be deemed your acceptance of those changes.
Database records
The database (email list) has been registered in the Central Register of the Commissioner for Information of Public Importance and Personal Data Protection since 17.05.2017.
Contact us if you have any questions regarding this privacy policy:
DEFAULT design
www.default-design.com
Turgenjeva 15/573 
Novi Sad, Srbija
t: +381 64 189 12 67
If you want to keep up with what's happening in the online marketing industry, sign up for our newsletter.