As an online business owner, we're sure you have wondered about which e-commerce platform you should use to power your website and help sell your products.
If you've taken the time to dwell into these systems, you can see right away that each specific platform offers potential advantages over the other, but every one of them seems to lack at least one or two vital features for your business. Or, if they have everything you need, they may not be easy to use, or may require a monthly fee and so on.
We know that the struggle is real and it's easy to get overwhelmed by all the different systems you can use to drive your sales.
So, in order to take off the weight from your shoulders, we took the liberty of comparing two of the most popular eCommerce platforms, WooCommerce and Shopify to help you make a decision.
In this blog post, we will scrutinize both systems, evaluate their pros and cons from different aspects helping you make an educated decision about whether to use the first or the latter.
Which is better?
Right off the bat, we can tell you that they are both good. The question here is, which one suits you better. That depends on your personal needs and circumstances.
In short, Shopify lets you start from the ground-up with a totally custom design, enabling you to create a unique online store, while Woocommerce can turn your already existing website into an online store.
However, this is only the tip of the iceberg. Here's all the info you need to make up your mind:
The pros and cons
Shopify Pros
Hosting out of the box – One of the best features of this platform that the company takes care of maintenance and hosting for you. With an included hosting plan and security certificates, the platform is also easily scalable, meaning that you won't have to worry about page crashes when there's huge traffic on your website.
Great support – With kind and helpful agents at your service 24/7, Shopify's support can help you overcome any obstacles quickly, ensuring that your shop is running with only the smallest of breaks.
The opportunity to use a multi-channel approach – The tech features of Shopify let you connect with other platforms on the internet (like Amazon or Facebook) enabling you to market your products to huge audiences simply and fast.
Shopify Cons
You need to be handy with web development – If you want to hammer out some distinctive changes on your site's visual appearance or functionality, you'll have to learn Liquid, Shopify's own coding language. This requires time and that's something business people don't always have to spare. For changes, you can still hire a developer, but that can be a costly endeavor and in most cases, you will need a professional agency to implement the exact changes you wish to see.
WooCommerce Pros
Customization is limitless – Since the platform is open-source, the code is available and there's a huge online developer community with available documentation for really breathtaking projects. With so much at your fingertips it's literally impossible to exhaust its customization features making it an ideal platform for those who want an online store with real personality.
Easy installation and the best of WordPress – Making a shift from website to online store can't be easier. Simply install the WooCommerce plugin and in a few easy steps, your online store is ready. Plus, it can still function as a WP website, enabling you to still push fresh content to your visitors.
Easy maintenance – WP websites are easy to take care of, and to tweak basic things, meaning the people with little or no coding experience can also learn to carry out basic tasks on them. It's true, for more complex changes, you will need an experienced WP developer, but you can hammer out simple things.
WooCommerce Cons
Poor customer support – In comparison with Shopify, you have to submit tickets to get an answer, or get them through your own research, on forums and communities. This can take up precious time, especially if you don't know where to look.
The differences
Whether you will use WooCommerce or Shopify will basically boil down to your preferences as these platforms differ in only a few core elements.
Shopify basically gives you your online store out of the box, while WooCommerce helps you transform your existing site and gives you the opportunity to fully tailor it to your needs and blend it in with your site's current functionality.
In short, if you don't want to hustle around with technical maintenance, Shopify might be the right option for you, especially if you don't even have a website.
On the other hand, if you are more on the tech-savvy side and already have a WP site, WooCommerce is worth a shot since it will save you a lot of time and leaves you fully in charge of your website.
However, here's an even deeper comparison between the two if you are still undecided.
ECommerce features – What to look for?
Before diving head-first into the site setup process for your online store, you have to set up a strategy or at least a list of things you want your site to have.
First, you will need to assess your own technical skills. If you are handy with the basics of web development, that can have a huge impact on your budget and business plans too since you will be able to do some of the coding and development without having to pay others to do it.
Another important thing to assess are the features you want the site to have and what are your plans for the website.
If you want to use it for eCommerce-purposes exclusively, a fully dedicated platform might do the trick. On the other hand, if you still want to push versatile content, look for the best of both worlds.
Assess every feature you want to see on the website. Abandoned cart recovery, inventory management, shipping… Create a list of functions and integrate them within your budget.
Also, do you want a fully custom design or something based on templates? Lastly, what about support?
When it comes to Shopify and WooCommerce, you should know that both platforms provide the necessary features you need to get your online store up and about, however, they do differ in their standard features.
Shopify Standard Features
Simply put, Shopify is a dedicated ecommerce platform, meaning you get way more ecommerce tools out of the box. The standard package gives you such features as:
Abandoned cart recovery
Discount codes
Unlimited products
Website and blog
Over 100 payment options
WooCommerce Standard Features
Being a plugin for your WP site, WooCommerce is more about flexibility here. It's open-source, meaning that you can get custom-built plugins for your store and you can get the latest add-ons easily.
Out of the box, WooCommerce gives you the options of:
Built-in blogging
"Unrestricted customization" – you can edit anything from the homepage layout to the 'buy' button.
Ability to embed products and checkout onto wider range of store pages
One-click refund for customers
The potential downside may be the fact that you will need time, skills, and/or money to create the website you need. Even though it's open-source, some of the basic features you get standard with Shopify, you must pay for to get with WooCommerce on the dedicated WP website.
Features Verdict
Based on the standard features only, Shopify would be the platform to win this round, mainly due to the fact that it sports more options out of the box. The abandoned cart function, for instance, is a must for every serious business, and it's a lot more convenient to have it at your disposal right from the very beginning
Design
It's not just about functionality. Looks also play a huge role in any website's success and an eCommerce platform shouldn't be an exception. Grabbing the attention of your customers is crucial and the aesthetics of your virtual store is a pillar in that process.
That being said, let's see how these two platforms stack up against each other when we are talking about professional looks and feel.
Shopify – design
The platform offers over 60 templates you can choose from (some free, others aren't). Themes are polished and designed to help you sell.
Premium themes are on the more expensive side (starting from $140) but if you think about them as an investment, cashing out that much may not seem as stressing because it's geared towards helping you drive revenue.
On the other hand, if you are on a tight budget, you can choose free themes as well to get started.
WooCommerce
Storefront, the platform's entry theme is fresh, clean and highly responsive across all devices. However, if you would like to get creative, you can add child themes for less than $40 and different extension packs for a little extra and even for free.
On the other hand, you literally have hundreds of free and premium themes for WooCommerce, thanks to it's open-source nature.
The Verdict
The flexibility of themes is unparalleled with WooCommerce, however, fresh entrepreneurs can get overwhelmed by the sheer number of options.
Shopify, on the other hand, has a more hands-on approach with far less themes but more focused on selling.
All in all, this round goes to WooCommerce because of the sheer number of free and premium options. Those entrepreneurs who are willing to put in the time and the effort into creating a highly functional, customized, and breathtaking website (which they should) they will find WooCommerce the better option.
Just remember, customizing that theme is one thing, ease of use is another – and that's what it comes down to in the end.
Ease of use and time to build
This might be one of the most important features of all. Setting up and using your virtual storefront is also pivotal to your website's success. Why? Simply put, you are the one who will have to run it and if it's something you find challenging, chances are, you won't get the best out of it.
Since you will be the one using and selling through the platform, you should make sure that you are capable of running it without any major issues.
Shopify – ease of use and time to build
Right off the bat, we can tell that the learning curve is much steeper with Shopify since it's one of the easiest platforms out there to master.
Simply put, you basically just supply the necessary info and Shopify creates the website for you.
On the other hand, Shopify is also hosted meaning that store owners don't have to hassle with technicalities such as domain names, general hosting tasks, security certificates. Also, you don't have to install, update or manage anything or worry about security back-ups.
Time-wise, Shopify is fast to build as it is to master. Starting from scratch, Shopify will enable you to get your site live really fast, with a hand-held approach, with everything stored in one place, giving you a faster and more streamlined building process but less control.
WooCommerce – ease of use and time to build
If you choose to use this platform, you or your developer will have to do a lot of the legwork to get your site on its feet. This can get a little complicated, especially if you lack web development basics.
From installing and configuring the plugin, adding functionality and editing themes, you are pretty much left with online help, your own skills, or the help of your developer.
For those who have experience with WordPress will know what to do, but first-timers who don't want to spend hours with configuration might not benefit from WooCommerce.
However, if you already have a WP site and if you are willing to put in a bit more time to create your ultimate online store, WooCommerce can give you that option.
Hosting and other tech-stuff will all fall in your lap with WooCommerce, so if you need help, you might want to hire an agency to get you on the right track. The plugin's setup wizard might cover the basics, but you will still need experience to make sense of it all. However, in the end, you will have far more control over your website than with Shopify.
The Verdict
Shopify might be the best bet for those who want to start selling right away without putting much time into the tech-side of things.
On the other hand, if you are willing to sacrifice more of your time into the entire setup and development process to create a shop that suits your every need regarding basic functionality, hosting, security, and pretty much everything else, WooCommerce is your clear choice.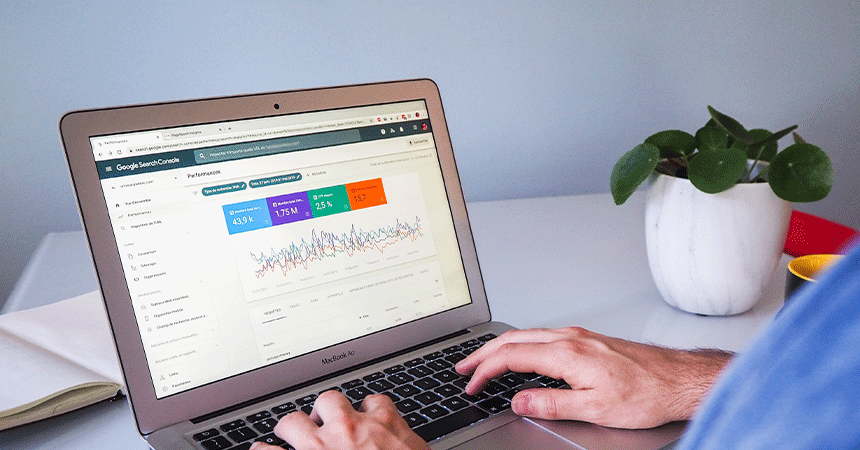 SEO
What's the point of having a great online store when you can't be found in web browsers? SEO also plays a crucial part in developing your brand and good eCommerce platforms support your efforts when it comes to optimizing your storefront for search engines.
Shopify – SEO
In terms of search engine optimization, Shopify provides you with a variety of apps and documentation to boost your visibility. It's a robust platform that helps you push your products in the digital realm.
Free apps, like the SEO Booster can help you optimize and fix small problems on your site, making it a breeze to appear in front of your audience.
On the other hand, Shopify has very short loading times, thanks to the dedicated hosting and including the SSL certificate out of the box, turning your site into HTTPS instead of HTTP, with the S standing for "secure". Google rewards this, by ranking your website higher
WooCommerce – SEO
With having more control over your website, WooCommerce gives you the opportunity to change every little detail that affects your SEO. From metatags to descriptions, you can customize everything, and you can also use Yoast, WP's SEO plugin to help you get results.
The only drawback would be the lack of the SSl certificate out of the box. Not to say you can't buy it or hire a developer to improve loading speed for your WooCommerce store, having it right from the beginning is simply just more comfortable.
The Verdict
SEO is a tough call but again, for those who prefer to have access to the entire package right out of the box – Shopify would be the best option, given that the included SSL certificate makes it a rather convenient option.
Not to say that WooCommerce can't be fast (you can buy the same certificate separately) but it's a lot easier to have it right out of the box.
The WP platform, on the other hand, gives you more options when it comes to optimization and more control over the entire process.
Fees and payments
Let's get down to business. No matter how good your SEO is or how easy it is to operate your site when your customers can't pay for your products on your site with ease, everything else falls short.
A good eCommerce platform should always offer a few payment options and now we're going to take a better look at WooCommerce and Shopify from this aspect.
At first glance, we can say that both these platforms offer over 100 different payment methods, either out of the box or via integrations.
Both of them come with standard options such as PayPal, Stripe, Credit and debit cards, Apple Pay, and Square.
Also, these payment gateways have their own transaction fees which you need to check out first before making your decision.
Shopify – fees and payments
As stated above, Shopify already comes with the most popular payment gateways, however, the platform also charges two percent per transaction if you decide to use a third-party payment gateway.
A premium Shopify plan can sort out this problem, or you can get rid of it completely by using the dedicated Shopify Payments gateway.
WooCommerce – fees and payments
The WP platform doesn't charge extra for transaction fees, only the standard bank and payment provider charges that are already there. This can make quite the difference when you are selling products in large volumes, and it can also be a great option for those entrepreneurs who would like to operate through their own merchant account.
On the other hand, payment gateway integrations with WooCommerce can cost up to $70, while Shopify provides free options as a standard package option or as a premium feature for a little extra.
The Verdict
Even though it's a tough call, this round goes to WooCommerce because of the absence of direct transaction fees. While it's true that Shopify Payments would fix the issue completely, the convenience of WooCommerce won.
Security
Having high-level security features are important for any website but for merchant platforms, stakes are even higher since not only are you processing your customers' money, you're also storing their personal info.
Shopify – security
With this platform, you don't have to worry about security. As a hosted eCommerce website, the company handles security breaches, protecting your website from hackers and harmful activities.
As mentioned above already, Shopify comes with the SSL certificate out of the box. This certificate is responsible for guarding your customer info.
Apart from that, the lock symbol next to the URL can help prospects decide to make a purchase on your website, plus, Google makes you rank higher because the certificate makes sure that your customers' payments and personal info are in good hands.
Shopify is also compliant with PCI-DSS (Payment Card Industry Data Security Standard) by default, meaning that your website is automatically set up to accept payments via credit card in line with current regulations.
WooCommerce – security
The WP platform is self-hosted and the merchant plugin doesn't come with built-in security features, therefore you'll need to sort those out with your hosting provider.
In most cases, you can get the SSL certificate or other security features from your provider, either for free or at a cost, depending on your hosting plan.
Also, WooCommerce is not automatically compliant with PCI-DSS (Payment Card Industry Data Security Standard), however you can set that up too, but it's going to come with some extra legwork.
The Verdict
It is a clear win for Shopify from the aspect of security. Being a hosted platform means that security is taken care of by default. With WooCommerce, you yourself will have to source SSL and set up PCI-DSS compliance.
Customer support
Before we even start, we can say that from the aspect of traditional customer support, this isn't really a contest.
Shopify – customer support 
As said in the beginning, Shopify sports 24/7 support for their users. There's also a great community forum and a library with useful tips and guides.
Being in such a helpful and professional environment, it's easy to overcome any obstacles or fix crashes on your website. From a business perspective, correcting errors and resolving issues the fastest way possible enables you to keep on selling more efficiently and with having support available at any given time, you can rest assured that your website is in good hands and always performs at its peak.
WooCommerce – customer support 
WordPress fancies a more do-it-yourself approach, not just with setting up your website but also when it comes to supporting their clients.
The open-source nature of the platform means that you'll pretty much have to dig up the answers on WP forums and within the WooCommerce community.
This may seem like too much work, however, if you are already handy with WP development, this won't be a huge problem. If you've managed to set up your website all by yourself, you know enough about the platform to figure out how to resolve certain issues.
However, if WordPress development isn't in your skillset, your best bet is to hire a developer to keep your website up to date. It's essential that all problems are fixed as soon as possible, since the longer they linger the higher the risk of losing sales and regular customers.
The Verdict
It's an easy win for Shopify. Having such great support means that your website will always be in tip-top shape and you can do business without any-tech related discomforts.
WooCommerce won't cause problems to those who know their way around WP, and don't really need support to begin with. However, this is only a minor percentage of merchants on the world wide web.
Pricing
This is where it gets really interesting.
Shopify – pricing
With a set pricing and different packages, you can pay anywhere between $29 and $299 a month, logically, with more advanced features costing more.
Luckily, you have no extra and hidden fees, and you have a few premium themes and plugins for additional purchase, making it easier for you to calculate your monthly expenses for running the website.
There is also a special offer where you can save money with Shopify if you sign up either for their one or two-year plan.
The entire price list and user plan are structured really well, so you can make instant calculations regarding your monthly or even yearly expenses and savings depending on which package you opt for and for how long.
WooCommerce – pricing
The WP platform has a more flexible philosophy when it comes to pricing and finances, making it a little harder to figure out where you are going to stand by the end of the month.
First of all, it's a free plugin, so you don't have to pay for that. However, you will have to pay for hosting and the domain name. You will need a few other add-ons and the SSL certificate in order to start selling online. All of these will cost you (and they come as standard in all Shopify packages).
All in all, it's safe to say that when you get everything up and running, it will still cost you less than the basic Shopify packages, however, there's a catch.
Time – the more time it takes you to sort everything out and to get your store off the virtual ground, the more potential customers and revenue you are losing.
Oh, and one more thing. As your online shop grows, you will want (and in some cases, have to) include more add-ons and features to keep your purchasing process streamlined and structured. Extra payment gateways, SEO support will all cost you, so you will have to be pretty much on top of these things to figure out your monthly expenses for running the website.
The Verdict
It shouldn't come as a surprise that this round goes to Shopify, mainly because the pricing is far more straightforward.
WooCommerce can mean a more cost-effective approach, however mostly for those who already know their way around the platform and have experience with plugins, hosting plans and cutting corners and costs without affecting user-experience and ease of use.
Conclusion
By reading this article, it's easy to assume that we'd just go ahead and say: "Sign up with Shopify and never look back". However, that's not the case.
It's true that for somebody who is totally new to online selling and digital marketing in general, Shopify would be the best bet. Streamlined pricing, hosting, great security features, online support, easy usage, and setup right from the standard package.
Scaling your business and adding new features is also really easy since the pricing gives you the opportunity to calculate your expenses on the go. Fast and effective customer support can help you overcome any technical difficulties and get you back on track with selling.
Shopify is ideal for those who don't have the time, the experience and the will to hassle with their website, but to do business and to offer value.
WooCommerce, on the other hand, demands a certain level of experience and effort from your side. You will simply have to do the legwork yourself when it comes to hosting, security features, installing and configuring other plugins and features. Security is also something you will have to take care of, not to mention, the entire process of building your website will take longer.
Pricing is more flexible and harder to calculate with WooCommerce because of the additional costs of running new features on your site and so on.
Running into problems and crashes will require you to look up documentation and related forums, if you want to fix them, which can be time consuming if you don't know where to look.
This is both the source of the platform's strengths and weak points. With WP's hands-off approach it gives tech-experienced merchants the freedom to build a fully customizable website with the help of the most popular CMS framework out there. If you possess the know-how, you can edit, tweak, and change anything you wish, and in the meanwhile, you can still take full advantage of what WordPress has to offer.
You have tons of free theme options, and while you will have to dig for the answers for a particular question, you'll also be able to take advantage of other great ideas and WooCommerce projects that you find on the related forums.
With the necessary experience, you can also find a way to cut corners with expenses regarding features and add-ons making it a much more cost-effective alternative to Shopify.
On the other hand, if you are not really handy with WooCommerce, you can always hire a web development or a marketing agency to set up your site for you, taking care of security features, hosting problems, and basic site building.
By leveraging their expertise and experience, you can learn from them, and not just about web development but about marketing strategies too that will help you grow your store and brand.
Lastly, at the end of the day, it all boils down to personal preference. If you need a more straightforward package without any extra work, Shopify is your best bet.
If you want a fully custom and flexible option that will require more work but will enable you to have more control, then WooCommerce is the platform for you.
Also, if you are thinking about using marketing automation with these platforms here's a list of the advantages you can gain.
Still having problems with making your decision? Default Design can help you choose your ideal platform and can lend you a hand with your marketing efforts as well. Reach out to use so we can talk about the details.
Share on your favorite social media