Are you on platforms where your audience and potential clients are? Do you know what they want? Do you provide them with content they need and do you do it at the right time?
Social media can significantly shorten the time it takes to get answers to these questions.
However, changes on online platforms happen every day, and after a while it becomes possible to define a pattern that almost always grows into a trend.
Trends change overnight and it is often a challenge to keep up with the ones that are relevant. When you understand the trend, you can set your social media schedule in accordance with it, which will greatly improve your marketing strategy. To follow all current trends, you need a lot of knowledge, resources, marketing tools, time, patience…
Fortunately – we did all of this for you.
We will present 5 trends that will dominate the year ahead of us. This can help your business adapt to new concepts, understand the existing ones better or continue to progress towards the leading position.
1. Video content will become even more popular
It doesn't matter if it is short videos or long-form content, the results of a survey conducted by Cisco showed that by 2022, 82% of social media content will be video content.
In addition to ephemeral content (content that is only available for a short time, and then expires and disappears from the platform), research has shown that people watch video content 4 times more compared to other content types that don't contain video.
Video
Video content is one of the most interesting forms that will influence online platforms in a major way over the next 5 to 10 years. This is not something new, considering that videos rank better than any other type of posts because they encourage viewer engagement.
The results showed that 52% of respondents prefer informative videos that last 3-6 minutes.  70% of consumers said they shared a video of the brand, and 72% of companies noticed that the video content increased their conversion rate. 52% of consumers said that watching videos of products makes them safer when they need to make a purchase decision, while 39% call the seller after watching videos.
Video is the most popular way to make customers more interested in the product, help them obtain additional information about new products, and it can also evoke strong feelings in the target audience. High-quality video material, with interesting content and a unique script increases confidence in the brand and arouses curiosity for further product research.
Story
Customers communicate with brands, which has resulted in changing the way people consume content. Shorter attention span, more daily obligations and distractions have popularized formats such as Story – Instagram and Snapchat Stories have made social media unthinkable without this type of content.
Content that disappears after a while is a great opportunity for brands to take advantage of the FOMO effect (fear of missing out). This syndrome mainly affects young people, and is manifested in the fact that users of social media feel obliged to constantly check their platforms and messages so as not to miss any information or events.
The main features of recently developed applications such as TikTok and Lasso include short videos that have flooded the market and come out with new functionalities every day. By using these and similar platforms, you give your online presence a transformation that is fully compatible with the latest social media trends. Boundaries are not defined, and the way you will present the benefits of your business is up to you.
If you haven't already, it's the right time to start creating video content and make it an indispensable part of your social media marketing strategy. Encourage your audience to engage by placing what they want to know in a completely different way, and then just observe their reactions and be proud of the results.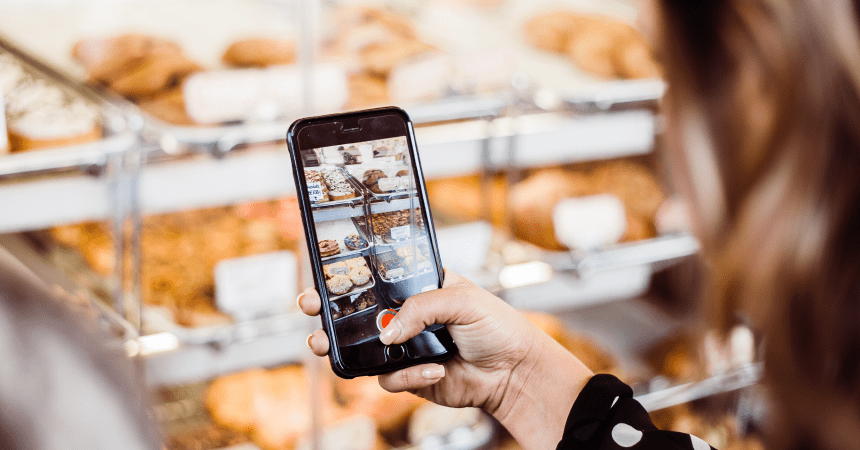 2. From offline stores to the online world
Shopping on social media is not a new concept, but it is expected that this trend will only grow and develop in the future. Platforms have started introducing new opportunities when it comes to supporting small, local businesses and it is clear that they are turning more towards businesses. Thus, for example, Instagram introduced the "Shop" section, where shopping is done in a very easy and safe way, without the need to contact the sellers.
The past year has made many brands rethink their strategies, move from the offline world to online to retain their customers and nurture a relationship with them. Many believe that the pandemic accelerated what was only a matter of time before it would happen.
Either way, new opportunities within social media are here, and some of them will surely make changes when it comes to the way we shop. This is one of the reasons why Instagram will become one of the leading platforms for online shopping. According to Facebook, 70% of customers use Instagram to find out about new products, and an incredible 130 million users click on an Instagram post post every month to get more information.
Instagram is a platform that has about a billion users, and almost 90% of them follow their favorite brands and visit their profiles on a daily basis. Therefore, it is the right time to use interactive ads that offer the possibility of easy and fast shopping. In this way, Instagram has greatly facilitated access to consumers and shortened the Customer journey.
Social media is a great alternative to classic retail facilities. These platforms serve as a means of discovery, and it often happens that they solve problems that were previously used by customer support.
Even if the situation with the COVID-19 disease pandemic improves in 2021, online shopping will still be a trend because users are used to being able to view and buy the product without leaving their homes.
It is clear that the way users buy will change completely, and it is up to you to take advantage of this information.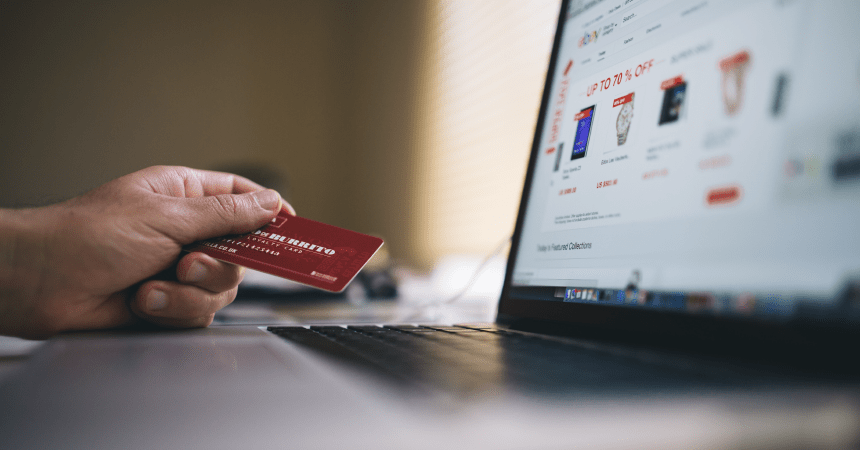 3. Community exclusivity is of great value
Groups created by brands in order to nurture and preserve relationships with their consumers are not unknown.
Online communities bring together customers, loyalty members, partners, employees in one place and interact with them every day. Ongoing engagement can be the foundation for mutual success, and continuous and meaningful communication within the community offers numerous opportunities.
Closed-type groups that are approached only in a certain way (by buying, ordering a product or an invitation) where like-minded people discuss common interests, are the way in which many brands get in touch with their existing and potential customers. Community members can comment on a variety of topics, share their own experiences, or seek solutions to the challenges they face.
On the other hand, brands can use communities to offer their product or announce a new product as part of a customer search for a solution. Additionally, it is possible to ask for feedback and thus get to know customers, their wishes, needs but also the way of thinking. If community research is conducted, there is a high probability that the response as well as the quality of the data obtained will be high. Given that a specific niche market is observed, research can result in feedback of great value.
For communities to be valuable, brands need to create quality content and offerings that are appealing and useful to each member.
Gathering people around a clearly defined topic or group of related topics opens up a communication that invites them to engage, share personal experiences, ask questions, and comment. After building a community where a specific market segment discusses and shares relevant content, an offer is made that is tailored to that particular segment and thus the community is converted into customers.
While it takes a lot of effort, it will surely result in outstanding communication, numerous conversions and valuable data that can be used to create products that meet all the requirements of your target audience.
The most common examples of online communities are Facebook groups, but to date, many LinkedIn and Viber groups, Messenger group calls as well as Slack channels have developed. Even subtopics on the Reddit platform represent communities.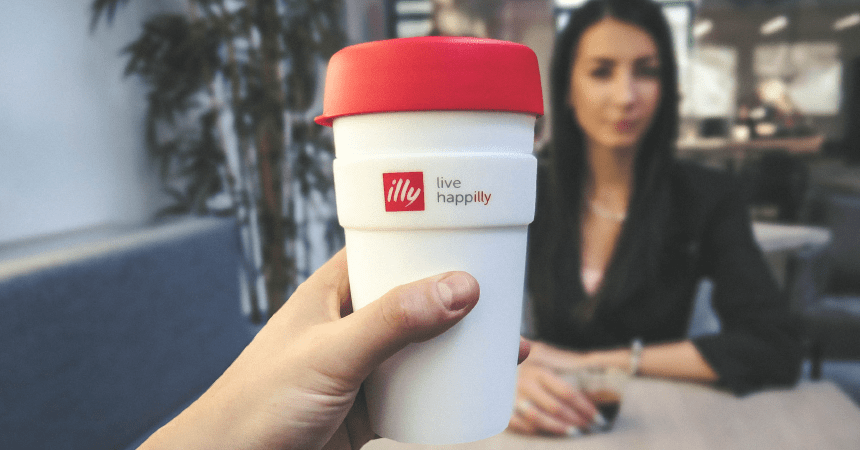 4. Content without filters is IN again
Users who want to have an aesthetic feed and do not stop using filters in order to beautify their life, should think again.
Over the past year, people, in the absence of opportunities to socialize, have turned to themselves and many users of social media have decided to show their lives more realistically.
Today, brands are mostly asked for content without filters, and in many cases it is the most effective content that creates the desire to try the product for the first time.
The use of UGC (User Generated Content) is the result of this trend. People are trusting ads less, so content created by users, not brands, is exactly what is considered relevant and credible.
By opening up communication with your stakeholders, providing value and creating a relationship based on trust – you will gain a wealth of User Generated Content that will reassure users without a filter that you have a solution to all their "ailments". Therefore, follow the wishes of your users, show that you understand them and offer them a solution to the problem they are facing, but uninstall the filters.
5. Virtual and augmented reality will flourish
With the growth of users in the online world, the offer has expanded and the expectations of users have grown proportionally, as well as the demands for daily changes and the introduction of new functions. Augmented reality and virtual reality can offer these experiences and that is certainly the future of social media. Facebook has already taken the first steps and introduced their world of virtual reality – Horizon. It is certain that this is the future that awaits all of us – a kind of virtual world where people can connect and socialize on a whole new level.
Virtual reality is the future, but augmented reality is already there and is used on several platforms like Snapchat, Instagram, Facebook to improve reality by adding digital elements, but also improving the experience of using social media platforms.
It is a big mistake to perceive AR only through filters in photographs. Although few in number, there are brands that have already introduced augmented reality into their online strategy.
The Sephora brand has been using AR for some time so that customers can try on makeup even before the purchase. Until recently, this was only possible if you previously downloaded their app, but this feature is now also available on Facebook Messenger with the aid of using augmented reality filters. In this way, stakeholders are able to make better decisions thus doubling their customers' satisfaction.
Although Facebook was the first to introduce augmented reality, it only flourished on Snapchat and Instagram. The search for terms related to these realities has increased four times in the last year, and it is certain that this trend will be adopted by other platforms as well as many brands.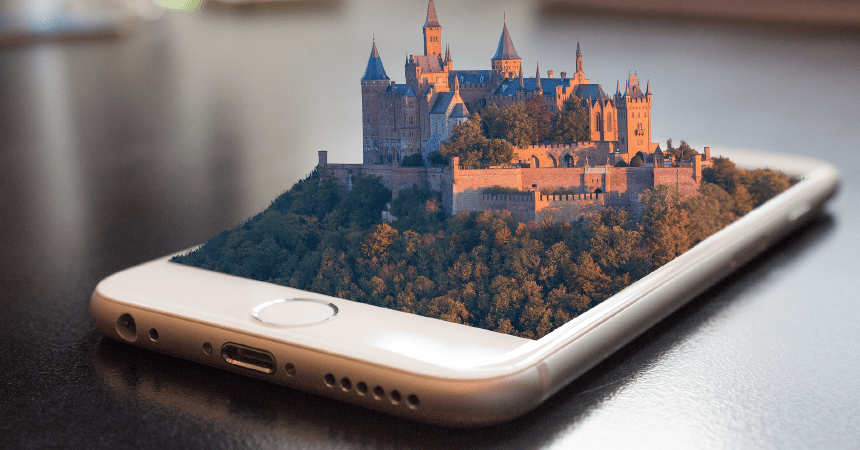 Pro tip: forget about emoticons!
GIFs will become a new way of communication. Viral content that spreads on the Internet at the speed of light is a fun way to encourage interaction between you as a brand and community members. Take advantage of all the benefits of GIFs and watch the expansion of your customer base.
Conclusion
Social media game changes almost every day, and your task is to be up to date so that you can predict your next move. The rules change and so do the players, leaving only the most persistent who are able to adapt.
In 2021, it will be of the greatest importance to get to know the audience, their interests and wishes, and to build trust. What you do today, strengthens your brand tomorrow.
Adapt your business to trends, take the initiative and always be one step ahead of the competition.
It seems more difficult to research and define good practices within new trends than to best implement them in your business. Take a look at the latest trends and incorporate them into your business in a way that best suits you and your stakeholders. We try to always be one step ahead of your competitors.
Share on your favorite social media